Get rid of neck pain for good with our at home traction device today!
Our Neck Hammock forneck pain uses cervical traction to relax and stretch the muscles throughout your neck and spine. Through this process, problem areas will gain increased mobility and pain relief right in the comfort of your very own home. Best of all, you can use our cervical traction device along with your current physical therapy regimen for the greatest relief possible.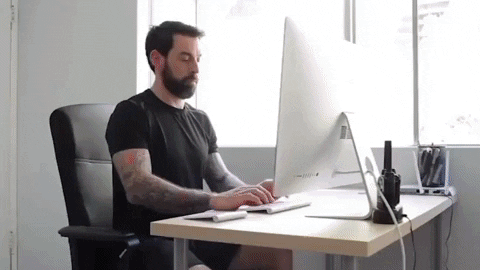 Intervertebral Space Expansion:

 This allows for the intervertebral space to expand and allow better blood flow and circulation.

Increased Circulation:

 

Better circulation helps to oxygenate muscles, nerves, tendons, and ligaments which leads to decreased pain and increased mobility.

Affordable: The problem with many cervical treatments is that they cost a lot of time and money. Our Neck Hammock just requires 10 minutes of your time, and it costs less than the amount of a single physical therapy session.
The device is easy to set up and it hangs from a doorknob or railing. It's adjustable and folds up compactly to take with you on the go, so you can stretch out that post-travel stiffness.
All you need is a sturdy door and a few minutes to feel better instantly. Now you can have a treatment plan for your chronic neck pain whenever you need it and wherever you go. Whether you suffer from muscle spasms, pinched nerves, or any other neck problem, our home cervical traction unit will provide you with the instant relief you need.
Technical information:
Delivery time: 5 - 15 days
*The delivery time varies depending on the order volume

Over 1,569,435 Successfully Shipped Orders.
We made as many happy customers as many orders we shipped. You simply have to join our big family.