Get pain relief with our Acupressure Mat today!
The Acupressure Mat and Pillow Set has over 7,992 acupressure points that press against the body in order to release pain and tension. You can now increase blood flow to knots and sore muscles in your back from the comfort of your home, work, or car.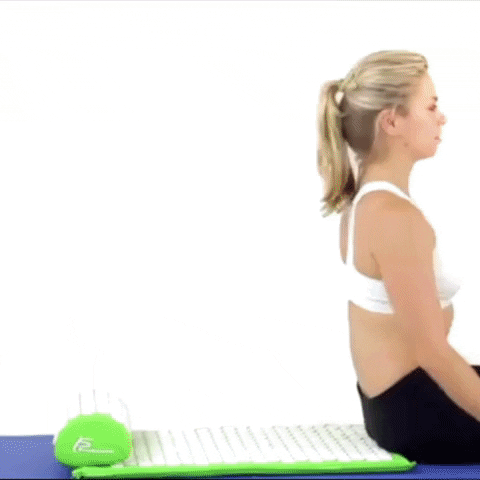 It takes the healing concept of acupressure treatment and turns it into an easy, at-home remedy for stiff muscles, back and neck pain, insomnia, and more. The cushioned mat and pillow are covered in thousands of plastic needle points to promote restoration throughout your body.
Relieves Pain & Stress: By using the acupressure mat for as little as 10 minutes per day you can experience increased blood flow, muscle recovery, and energy. Simply lie down on the mat and rest your neck on the pillow while thousands of acupressure points work on your body.

Helps Muscle Recovery: Lying on your back and stomach facilitates recovery after workouts, aids digestion, and promotes circulation in respiratory muscles. You can also sit and extend your legs on the mat for the back of thighs, or lie on the front or side of your thighs where you have any tight areas.

Stimulates Blood Flow: It's the perfect way to start or end your day! Daily use of the Acupressure Mat stimulates blood circulation for muscle recovery and releases endorphins to naturally reduce aches and tension. Once accustomed to the sensation, the points help muscles relax to promote better rest and destress at the end of the day.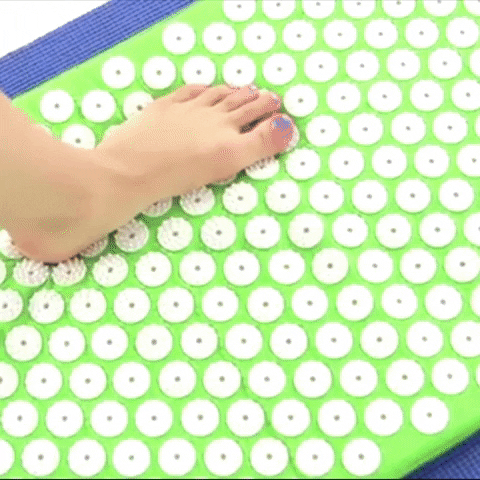 How to Use the Mat:
Beginner: place the mat against a chair or sofa for 10-15 minutes to get used to the feeling of the acupressure points.
Intermediate: use the acupressure mat and pillow on the couch or bed while reading, meditating, or watching television. Suggested time is 20-25 minutes. 
Advanced: place the mat on a hard floor and lie directly on top while spreading your body-weight evenly across the mat. When your body has become accustomed to it you can introduce other body parts, such as, your stomach, hips and thighs, lower back, and feet. Suggested time is 40 minutes.
Delivery time: 5 - 15 days
*The delivery time varies depending on the order volume

Over 1,569,435 Successfully Shipped Orders.
We made as many happy customers as many orders we shipped. You simply have to join our big family.